Erasure
Utilita Arena, Birmingham.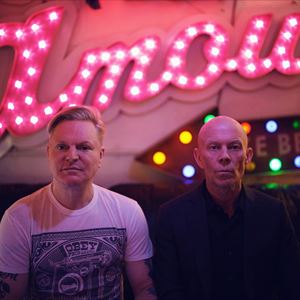 1. Your ticket purchase constitutes a personal, revocable license and, at all times, remains the property of the promoters. This ticket must be surrendered to the promoters upon request.

2. Your ticket/s are sold by the promoters directly to you the consumer. Any tickets purchased by business or traders in breach of the terms and conditions of ticket sale will be cancelled. By accepting these terms and conditions you confirm that you are a consumer.

3. Your ticket/s will IMMEDIATELY BECOME INVALID if resold OR OFFERED FOR SALE unless the sale is through the Artist's official re-sale channels as advertised, or ticket agent fan to fan exchange (where applicable). Tickets sold via third parties and other unauthorised outlets, including online auction sites, are not valid for admission. The resale of a ticket renders it invalid and may lead to refusal of entry.

4. Ticket sales are limited to a maximum of 8 per person.

5. Only tickets purchased through approved ticket agents are valid for admission. The venue reserves the right to refuse admission.

STANDING: Under 14 year olds are not permitted on a standing floor.
14 and 15 year olds are only permitted on a standing floor when accompanied by an adult aged 18yrs +. SEATED: Under 14 years need a guardian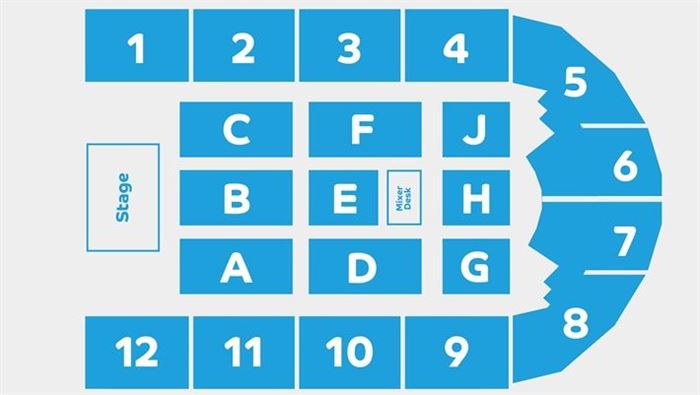 Where we provide a seating plan for events, every effort is made to show you correct information. Ho...
More information about Erasure tickets
STANDING: Under 14 year olds are not permitted on a standing floor.
14 and 15 year olds are only permitted on a standing floor when accompanied by an adult aged 18yrs +.
SEATED: Under 14 years need a guardian

They are from 9am to 7pm Monday to Friday and 9am to 5pm Weekends and Bank Holidays.

Arena Birmingham take customers access need very seriously and are proud of the developments they have made to make online bookings possible for disabled people. In conjunction with the venue's ticket agent, The Ticket Factory, they have launched a new registration scheme for disabled customers which will result in your access requirements being linked to your account and allow you to choose the right access online for all accessible bookings via The Ticket Factory, to register; please follow: www.accesscard.org.uk/ticket-factory-registration

Where is Arena Birmingham?
Arena Birmingham is in Birmingham City Centre. For route planning please use: www.arenabham.co.uk/your-visit/getting-here

Box Office Information
You'll find the Arena Birmingham box office located on the Arena Floor level to the right of Entrance E. This is accessible from both the north & south car parks. The box office is usually open on show days at approx. 4pm. On certain show days, the box office may be open earlier or later dependant on the nature of the event. To confirm the opening times before travelling please check out the event page for your event or call 0844 581 1331. Please note, the box office is not open on non-show days.

Lost Tickets
If you lose your tickets, try to contact your point of purchase first. You may be able to also go to the box office with your confirmation details, and ID for the box office staff to be able to assist you. Please note, there may be a charge for the box office re-issuing tickets.

Collecting Tickets
Check what time the box office opens for your event, and head down with your ticket booking confirmation and photo ID. Our box office team will take it from there.

Buying Tickets at the Box Office
We sell tickets at the both Resorts World Arena and Arena Birmingham Box Offices, on event days only. Opening hours are subject to change at short notice. To confirm our opening times before travelling to Resorts World Arena or Arena Birmingham to purchase tickets please call 0844 581 1311 for up to date information.

Parking Information
Arena Birmingham has on site parking, which can be booked by following this link

Please note, parking is chargeable at this venue. Alternative travel routes can be found here

Contact the Venue
Facebook
Instagram
Twitter


It's hard to think of another songwriting partnership as golden as that of Erasure. For 32 years, without a break or break-up, Andy Bell and Vince Clarke have mined a rich seam of creativity that has led to chart-conquering singles, a string of immaculate albums, a BRIT, an Ivor Novello Award and now World Be Gone, their seventeenth studio album.

Produced by the band themselves and recorded shortly after their 30th anniversary celebrations - during which they scored yet another UK Top 10 with their hits package Always - it sees the duo enter their fourth decade with renewed creative charge. Instead of the heady, euphoric dance music of their 2014 album The Violet Flame, on World Be Gone the mood is thoughtful, reflective and reminiscent of 1995's lush, experimental album Erasure.