Eddie & The Hot Rods
New Cross Inn, London.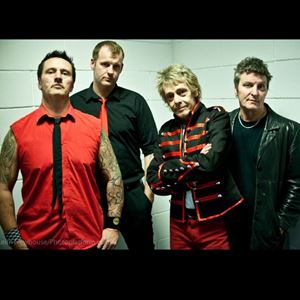 More information about Eddie & The Hot Rods tickets
Facebook event

Alright Mate Promotions and New Cross Live present:

Eddie & The Hot Rods
One of the most highly influential and recognisable names from the English Rock scene, Eddie & The Hot Rods have enjoyed a career that has now spanned nearly 40 years.
Although often categorised as one of the founding fathers of the punk era, they were simply interested in playing loud, fast, in your face Rock 'n' Roll rather than bad mouthing the Queen or fermenting anarchy. The energy and attitude certainly endeared them to the punks, but the hard and fast style that made Eddie & The Hot Rods one of the most exciting bands of the era has never really dated or gone out of style.
Eddie & The Hot Rods were included in the Mojo Top 100 of most influential bands and they are often cited as an inspiration for many upcoming new bands.
https://www.eddieandthehotrods.com/?

with

The Purple Hearts
Purple Hearts are an English mod revival band, formed in 1977 in Romford, eastern Greater London. They were often considered one of the best English mod revival groups, the NME calling them "one of the few mod bands to actually cut it on rock 'n' roll terms".
https://youtu.be/H_Np-PWTAHs?

+ supports TBA

Sunday 4th December 2022
New Cross Inn
Doors 6pm
Tickets £12 ADV